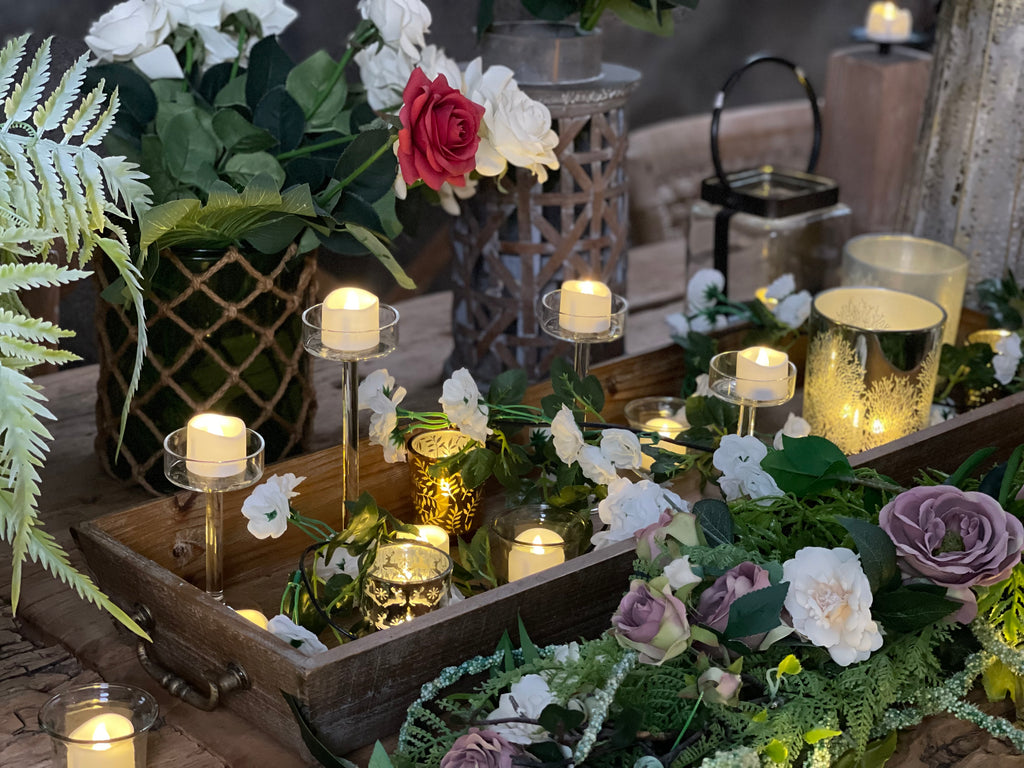 There is nothing happier than having a comfortable dining environment. Except food. Nothing can promote people's expectations more than a table full of table decorations to create an atmosphere. This is our guide to create a very cute table that you can be proud of.
Decorate with LED Tea Lights
One of our favorite ways to decorate with LED Candles is to surround them with a small tray or basket. Especially if your candles are smaller, using the tray to display them will appear larger and help them fill the space. In addition, there are many ways to make the center decoration, but to get a real sense of comfort and joy, please put some candles in the center of the table, and you can also use candle holders to decorate to emit a soft and warm light. Remember to choose LED Tea Lights instead of real candles with flames; in this way, you can enjoy realistic flashing without worrying about putting them at the dining table, and not afraid of children touching them or getting too close to flammable furniture that is not safe enough .
The same goes for our super safe flashing tea lights. These cute candles will keep a cool feel and exude a wonderful embellishment on the dining table, bringing you an extra sparkle.
Decorate with LED Fairy Lights
Arrange LED fairy lights in the lanterns or glass jars. Some lanterns have a small space under the side of the glass. If your lantern does not have any holes and is wooden, you can always use a drill to make a small hole in the bottom. Then, you just need to pass the fairy lights through the small holes and through the lanterns to make them curl as you move around. You can also simply wrap them around the potted plants on the table, which also adds a different atmosphere to the table.
Decorate with LED Pillar Candles
Choose a large LED pillar candle to decorate your dining table. You can choose several glass jars, trays or wooden frames, and then put the pillar candles in them. Then add some vase fillings around the candle, such as pebbles or decorative stones. They come in many different colors and sizes, so you can easily find content that suits your theme. It is also a good choice to wrap LED fairy lights around the candle.


LED candles and miniature fairy lights find the perfect core for your dining table. Whether it is LED taper candles for parties or battery pillar candles for family gatherings, battery-powered lights can be seamlessly decorated in the center of the table!