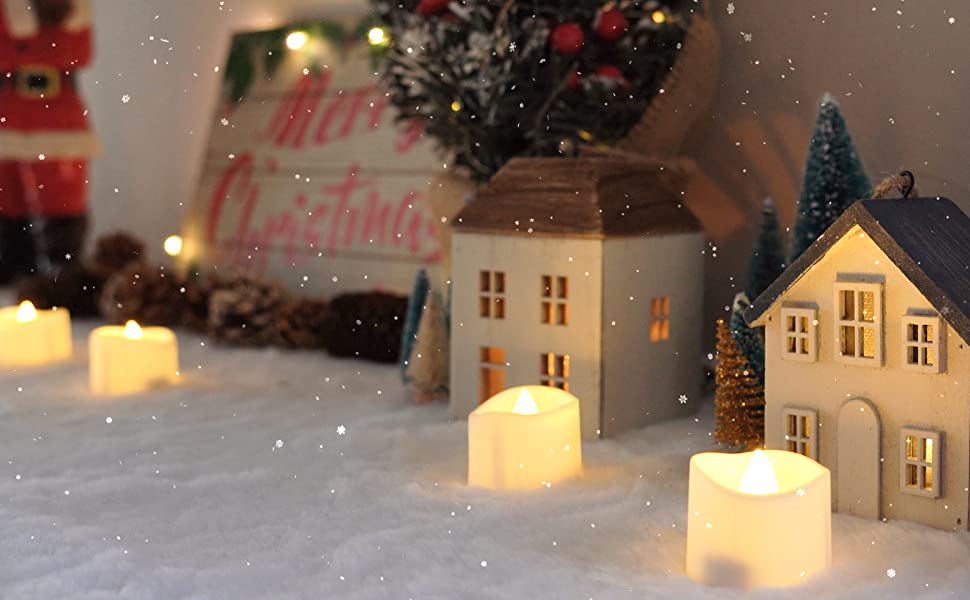 Christmas is finally here, it's time to create a warm and comfortable space to create your Christmas memories.🌲
How do I make my house celebrate the holidays?
Holiday countdown: Buy or make a countdown to the holidays. This is a fun way to make your family feel excited about the upcoming vacation.
Provide Holiday Decorations: Fill your entire home with holiday decorations to make your home full of festive atmosphere. You can use our LED Tea Light to put in plates, vases or glasses throughout your home. Or add LED Pillar Candles to create a safe and comfortable light, and welcome the New Year with the twinkling light. You can also prepare garlands, candies or any other holiday-themed items. Instead of using classic Christmas colors to create a low-key and festive look.
Indoor String Twinkle Lights: It is cute to illuminate the outside of your home, but you spend most of your time indoors. Hang holiday led fairy lights around railings, fireplaces, or other home spaces where you gather to illuminate your interior.
 How can I decorate my garden for Christmas?
Use warm white or colorful led fairy lights to light up your garden and add a festive atmosphere to your outdoor space. Light up at night so that people can always notice your home. If you are after a classic display, we recommend that you use warm white lights to set up an outdoor scene. Outdoor led fairy lights are always popular at Christmas, and they are easy to fold and can be changed into any shape you want. Wrap them around the tree, or light up your snowman⛄️, and make a Christmas wreath to decorate your door. Show your welcome to friends.