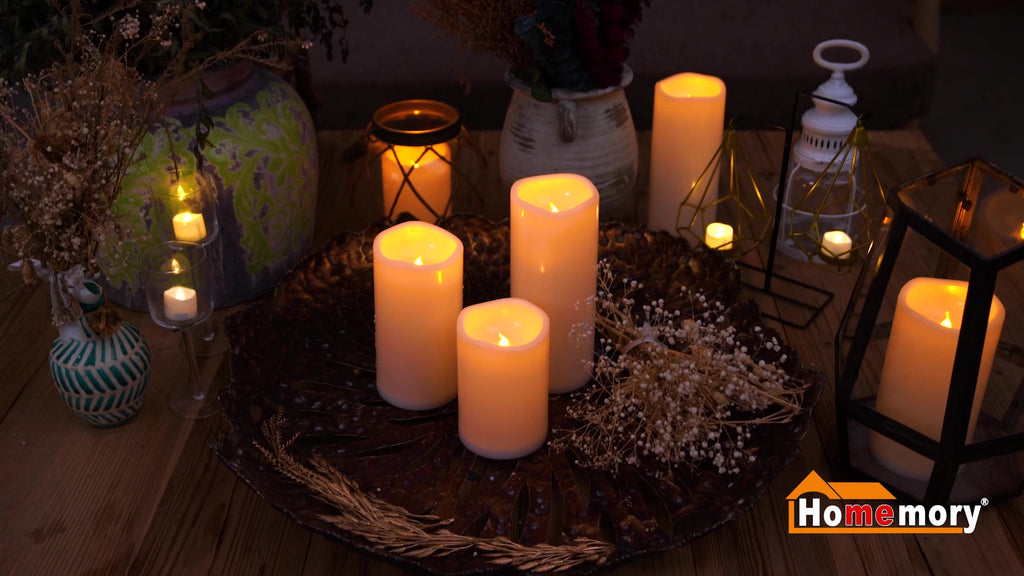 New Year 2022 is coming, don't worry about being too blank without Christmas decorations, add some special decorations to your home, and celebrate the new year with your family at home! Here are our customers' favorite ways to decorate and light up your home with LED candles.
Create That Cosy Glow
LED candles are a classic decoration that can add some sparkle and glamour to any occasion. Flameless pillar candles are bright and emit an amber-yellow light that will instantly immerse you in a celebratory atmosphere. Thereby adding brilliance to your home. Add LED candles for a safe and cozy glow, and add some decorations to welcome the new year with a twinkle of light.
Outdoor Scenes to Light up Your Night
While you're decorating your home, don't forget to add some sparkle to your patio. Homemory Outdoor String LED Lights are perfect for adding light to your garden and keeping you comfortable all year round. Add lights to your patio, eaves, fences, trees, nice lighting effect in the evening. You can change the RGB color what you like. The colors add a "happy magical" air to the patio at night.