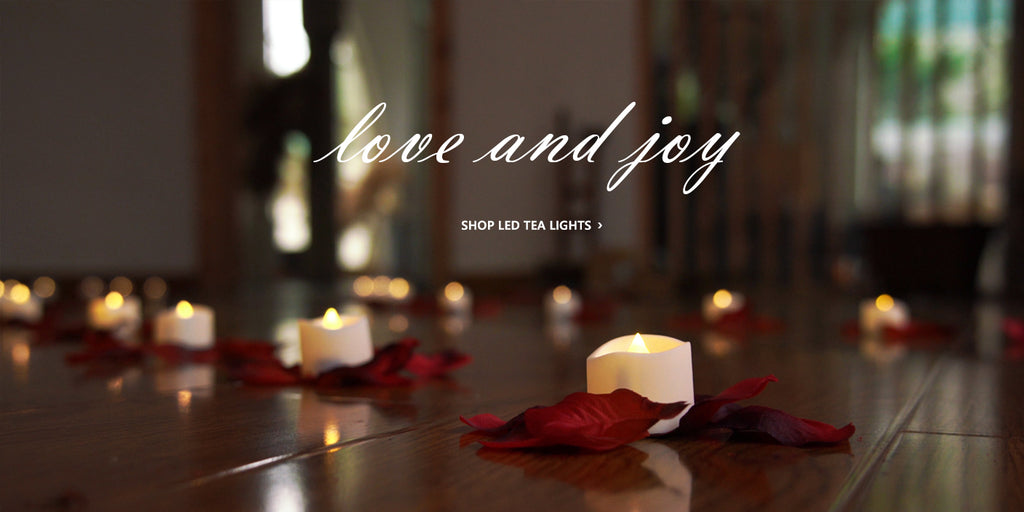 Only 2 days to go until Valentine's Day. Have you got something special planned this year? Like any vacation, if you're going to put in the work to decorate, you want to enjoy more than just the day. Decorate early and enjoy Valentine's Day decor throughout February! Nothing sets the mood better than romantic lighting. Fill your space with LED candles of various sizes and turn on some string lights for a very romantic effect.
LED Candles
LED candles are a great way to add a warm, soft glow to your space. Realistic flickering flames make them a super realistic alternative to real candles, so you can design them anywhere in your home and they're completely safe. Put them on your dining table to create a romantic atmosphere for your date night. Or put them in the bedroom, creating a warm and romantic atmosphere.
 LED String Lights
Our LED fairy lights will add romantic atmosphere and as part of your date night. You can bend them into a heart, you can also wrap them around your carefully prepared Valentine's Day gifts to make them more attractive! The warm white light from the heart-shaped fairy light boldly expresses your love. Add sweet and romantic atmosphere to your Valentine's day arrangement.