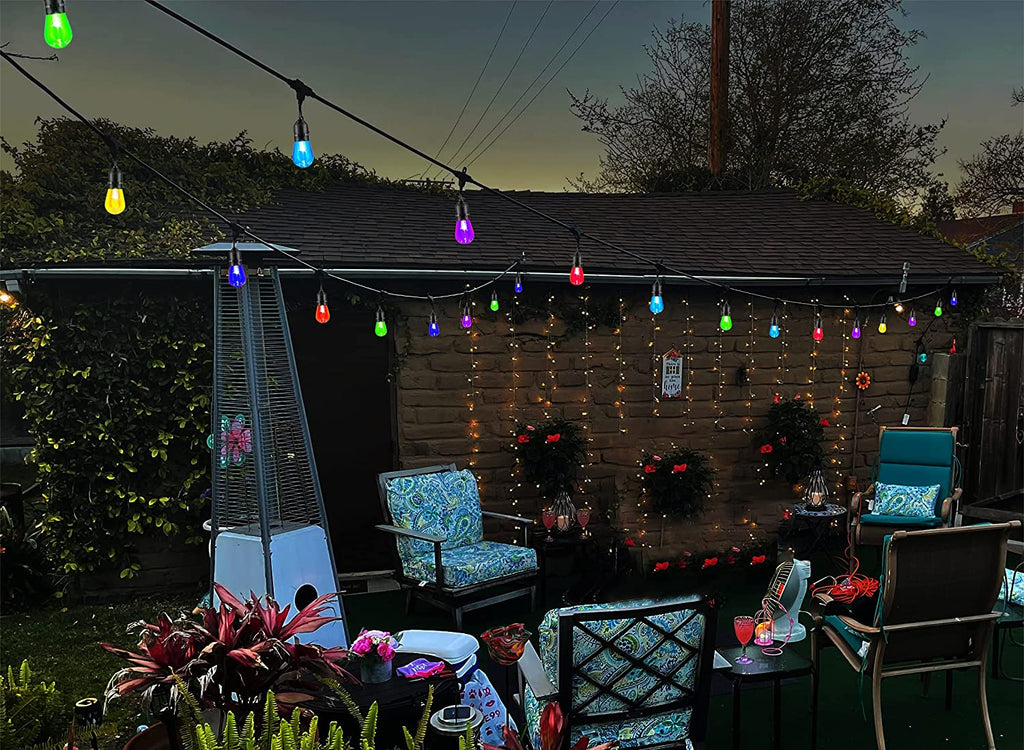 As we begin the transition into the warmer months, now is the perfect time to refresh your home and add a playful pop of color to elevate your space. Get hands-on with decorating your home and make your space unique!
Transform your garden
The cold winter is coming to an end, and it's time to refresh your garden and get ready for the warmer season to come. Homemory Outdoor String LED Lights are perfect for elevating every outdoor space. Whether you're hanging an LED light under the eaves, tying it under a sun umbrella, or simply hanging it, Homemory LED String Lights can meet every need for your backyard, porch, balcony, garden, and Create the perfect ambience anywhere coloured lighting is required. Helps you relax in summer and brighten winter nights.
Light up Your Home
Light some candles on the darkest winter days to brighten things up. Homemory Battery powered candles are a good option. They eliminate all the drawbacks of real candles without the need to clean up drip wax. Don't worry about fire. You can use it with confidence.
You don't need to completely redecorate your home to enhance your interior, small changes can work just as well! Add a fresh touch to your home with some flowers and plants. Or use our LED candles to add a soft and calming glow to your space throughout the evening. Make your decor still feel soft and comfortable.