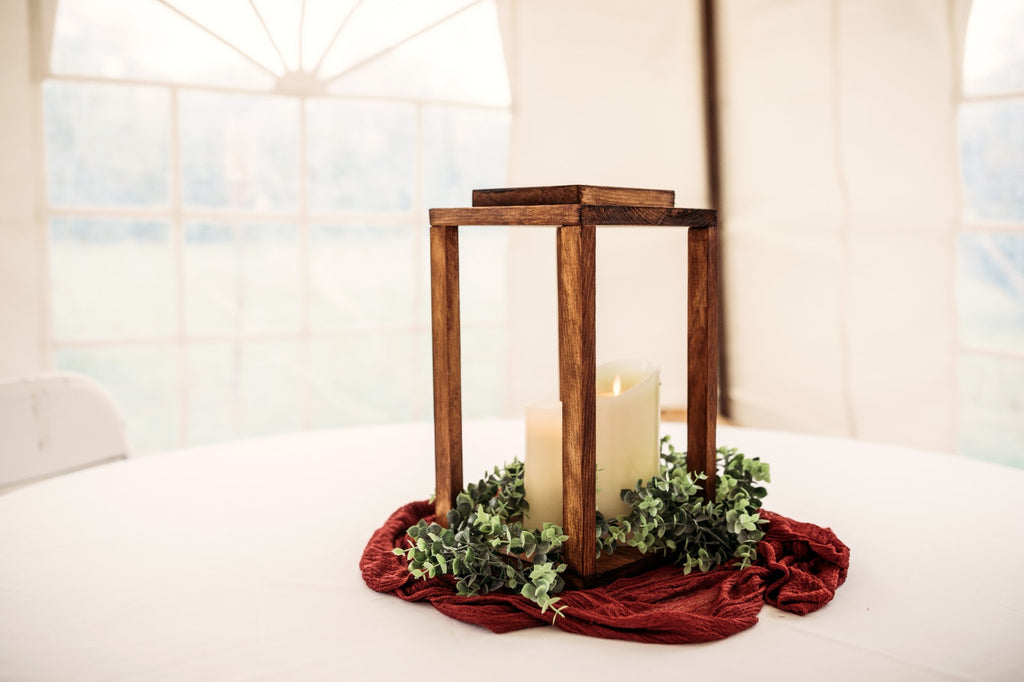 Decorating a wedding venue is a very exciting part of wedding planning, which gives you the opportunity to use your imagination to the fullest and create style for your important day. Wedding candle lights will play an important role in your wedding atmosphere, and you need to decide which look suits you best. Refer to our ultimate guide to style lighting to add splendor to your wedding decoration.
Decorate with Pillar Candles at Wedding Reception
Use LED pillar candles or lanterns to add a touch of color to your wedding. 💗 You can place them in key walkways or entrances. Use them to light up the road. At the same time get a dramatic and romantic effect. ✨If you are celebrating outdoors, you can also consider hanging lanterns in the trees.
Hang Fairy Lights on a Wedding Venue
Prepare a LED Fairy Light approximately 60 feet long and hang the light in the easiest place to reach. Hang them vertically to create a ceremonial background, or hang them from a tent for a canopy or starry sky effect. If you are celebrating outdoors, you can also consider hanging the led fairy lights on the tree, using subtle lights to illuminate and actually "illuminate" your venue, adding a little sparkle and atmosphere. Photographers also need good light!
 Light Up Wedding with Floating Candles
Simple and elegant centerpiece for your wedding decoration. It can be composed of white flowers and standing candle holders with floating candles. Our LED floating candles will create a romantic and alluring atmosphere when placed as centerpieces at wedding ceremonies.

Let's learn how to make a floating candle centerpiece together.
Step 1: Confirm the required flower length, make sure it fits perfectly in the vase, bend the flower slightly or use wire cutters to cut it to a suitable length if necessary. (Tips: Hint-soak the flowers in water for 24 hours in advance to ensure that the dye does not penetrate the water.)
Step 2: Take out the flowers and put them aside. Cover the bottom of the container with gravel or sand. We choose gravel, but you can use sand, shells, pearls, etc.
Step 3: Next turn on the LED Submersible Light and place them on the bottom of the vase.
Step 4: Put the flowers back in the vase. Pour distilled water into the vase, leaving about two inches at the top of the vase for floating candles.
Step 5: When placing the vase on the table, add the floating candle and light it. You now have a stunning floral centerpiece that can light up your wedding table!