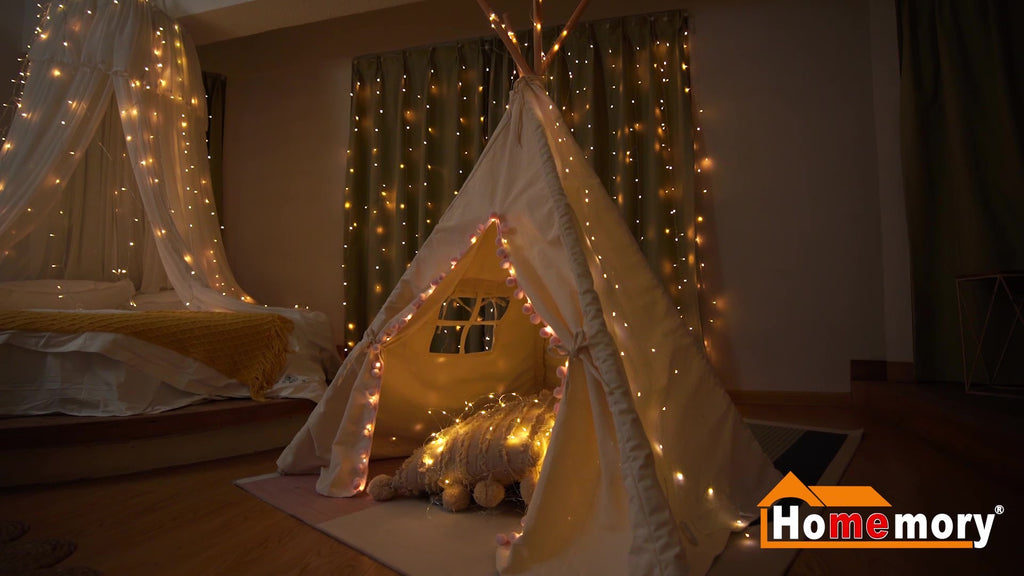 Decorating a kids room doesn't need to be difficult or expensive. When decorating a child's room, we like to involve him or her in the decision making process, and design according to their wishes and personality. - here are our top tips for how to easily and affordably design a cozy room for the new family addition!
Choose Warmer Colors to K
ids Room
Color choices are important when decorating a room, and no space is more important than child's bedroom. Babies and children seem to also be negatively impacted before bed by blue and white lights. That's why warmer colors are often recommended for night lights.
Use decorations and other accessories to add more color to the children's room. For example, LED candles, hanging pictures, toys, etc. And as children grow up and gain new interests or needs, these decorations can also be retained or easily replaced.
Create comfortable entertainment and reading corners
Design a comfortable corner in the child's room, such as pillows, comfortable blankets and bookshelves. The shelf can be used as a storage room for toys and books, and it can also be used to store beautiful decorations. Both children (and adults) can play, read or take a nap inside. Tent has become a popular design element for children's rooms, adding a perfect combination of beauty and practicality to us. Of course, not only monotonous decoration, combine our led fairy lights with other decorations to easily change and enrich your design. The battery-powered led fairy light can change the shape at will according to your needs, safe and easy to use. There is no need to be afraid of safety issues when decorating with children.
Tips: It is also a good idea to place warm yellow led fairy lights on the head of the bed and let them scatter vertically.