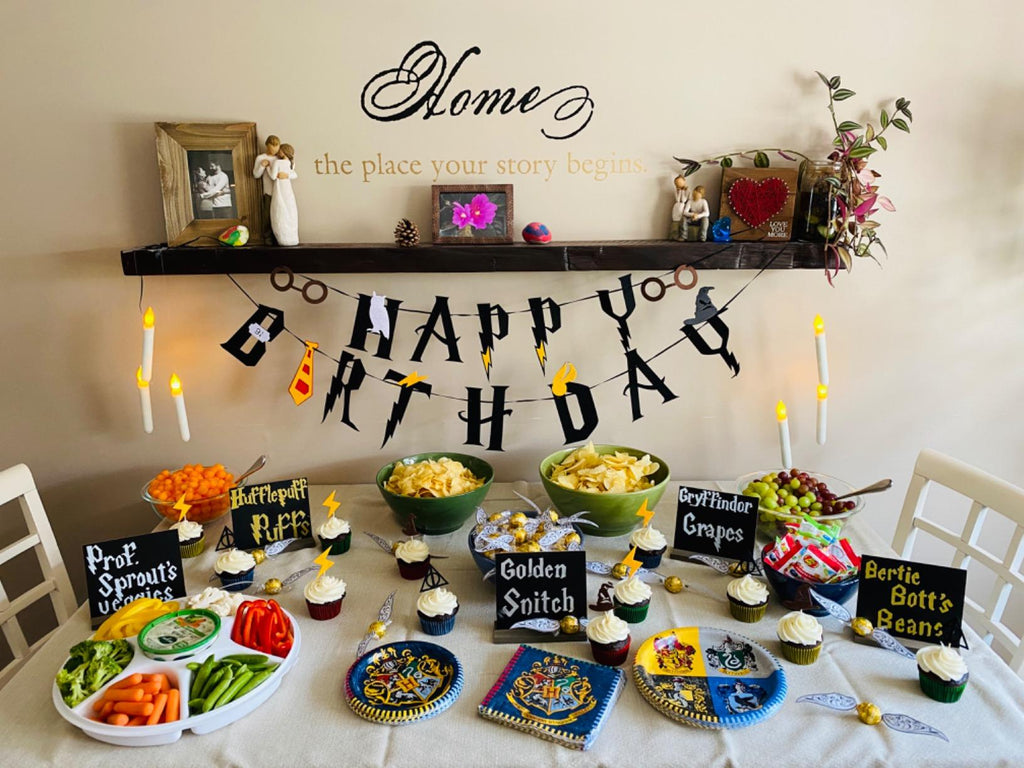 Planning a birthday party can be a very exciting task. It can be said that there are many things to do at the birthday party. Not only do you need to find the perfect place for the party and be responsible for inviting all the guests, but you also need to try to accomplish everything within your budget. And how to complete the birthday party decoration within the budget, please check the following steps to learn how to decorate the birthday party to reduce your stress.
Create a Harry Potter Theme Party
You can pick whatever theme that you want for your own birthday party. In addition to preparing costumes and banner props with Harry Potter elements, LED Taper Candles with floating effects are also an important prop that is indispensable for theme parties. Not only can they be placed on the dining table with a candlestick, but also a fishing wire can be used to wrap the head of the taper candles to make it a floating candle. Create a mysterious color for the party. This will be a fun birthday party.
Interior Design For Party Room
Lighting-
Lighting can create the overall atmosphere of the party. In addition to preparing delicious food for the party, you can also use safe and comfortable LED flameless pillar candles to illuminate your party space. Place the battery-powered LED pillar candles on the candle holders of the dining table, An amber yellow glow is given out from these led pillar candles, which is perfect for the creation of atmosphere for dinner Decor. Of course, if you don't like candle holders, you can also placed them in a transparent lantern or placed on the table directly.
Birthday cakes must not be missing for birthdays, and of course, girls' parties must also have delicious desserts that can make the mood better.
Prepare an exclusive dessert area for your birthday party. It's not just boring foods there, you can also decorate them. Sprinkle the led fairy lights around the desserts at will. (The fairy lights can choose warm white or color changing fairy lights to add a colorful decoration to the party.)

Tips: Pay attention to the position of the fairy lights, it does not affect the guests to get desserts.
You can also use curtain string lights with remote, hang them on the curtains of the party space, and use it as the background of the birthday cake. Which not only brings a romantic feeling to the party, but also adds extra brilliance to provide the perfect background for your guests' photos.