Mother's Day is coming. Let your mother smile today! We have a selection of Mother's Day lights and decorations for you. Create your own Mother's Day celebration night at home! Express gratitude to your mother and surprise her by giving your home a big renovation.
Create A Relaxing Space
Create the ultimate relaxation zone for your mom. Use candles to relax her. When you have flameless candles, who needs a real candle? They come with no messy hot wax, they are safe in style in any space!
Our flickering flame real wax led candles can produce a realistic flickering flame that looks super real. There are different styles and sizes to choose from. You can place them at any room if you like. These candles are perfect for a warm and comfortable lounge or bathroom with a relaxing bubble bath. They are essential for any mom! No matter how she chooses to spend the day, these candles will bring a quiet atmosphere to her space and create a perfect atmosphere. If your mom like simple and real style, you can choose our LED Real Wax Candles. And if you mom like modern and convenient style, our Moving Flame Flickering Pillar Candles is a good option for her. The flickering candles battery operated can create a warm and relaxing atmosphere for your mom. I think she will like it.

Create a Beautiful Garden for Your Mom
If you mom enjoys spending a lot of her time outdoors, I think our solar lights are a good option for her to illuminate her outside space and look super effective once darkness falls!
Homemory
Waterproof Solar Fairy Lights are so popular bacause they are easy to operate. Just use crafts or heavy-duty staplers to hang under wooden fence, bushes and anywhere your mother want to be beautiful! And keep the power switch in the "on" position,  the solar fairy string lights automatically lighted up at night,  and automatically lighted off during the day. No need to worry about forgetting the switch. The entire outdoor light string and solar panel are waterproof and can withstand any weather-rain, day or snow. Even if it is raining, it can be hung on the tree, and it will not affect the work of the solar twinkle lights.
👉Tips: Simply leave the solar panel in a sunny spot throughout the day and enjoy automatic illumination each evening.

And we also provided Waterproof LED Fairy Lights Battery Operated. Your mom can use it to decorate the home. Not only can the fairy lights be simply placed by the stairs, but also they can be used to decorate the vases at home and add more color to the home. Every mother likes a little flash! Fairy lights are a good gift choice. She will appreciate this unique and thoughtful gift!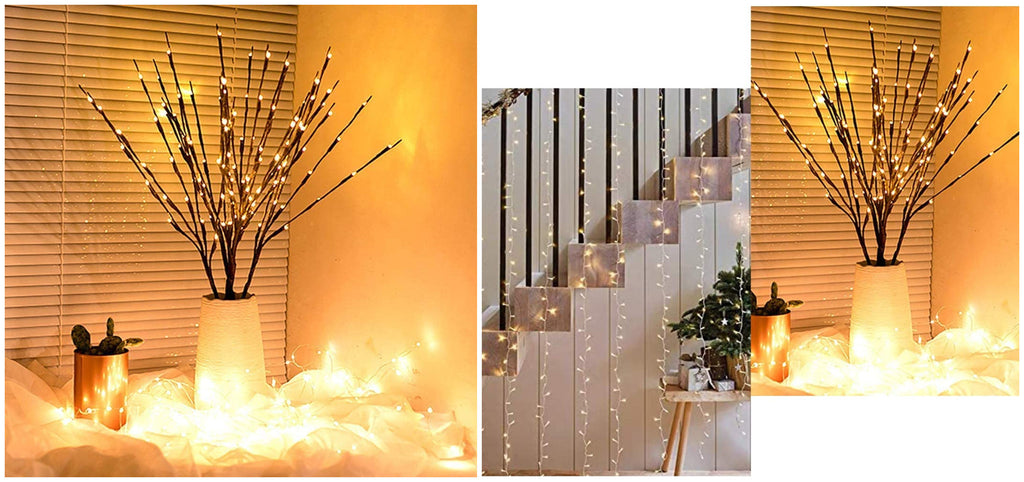 Making Heart Shaped Lights
Show your love to mom on Mother's Day.
Don't worry about what kind of Mother's Day gift to give mom. Do it yourself, make a gift for your mother. Heart shaped lights are also popular for Mother's Day. Our tea light and fairy light will be a good choice for you. It can decorate your mother's bedroom or living space very well.
You can place our Flameless LED Tea Light in a heart shape. And next to sprinkle some flowers, light up the candles, I think it will be very warm and romantic. Then put some of her favorite things and all kinds of heart candy or chocolate in the center of the heart to express your love for her. I think she will be happy.
You also can use our Warm Fairy Lights Battery Operated With Timer. It can add warm atmosphere and Incorporate your table settings as part of your party night. High quality silver copper wire is flexible. Our fairy lights can be easily twisted into any shape you desire and wrapped in many places. You can bend them into a heart, you can also wrap them around your carefully prepared Mother's Day gifts to make them more attractive! The warm white light from the heart-shaped fairy light boldly expresses your love.