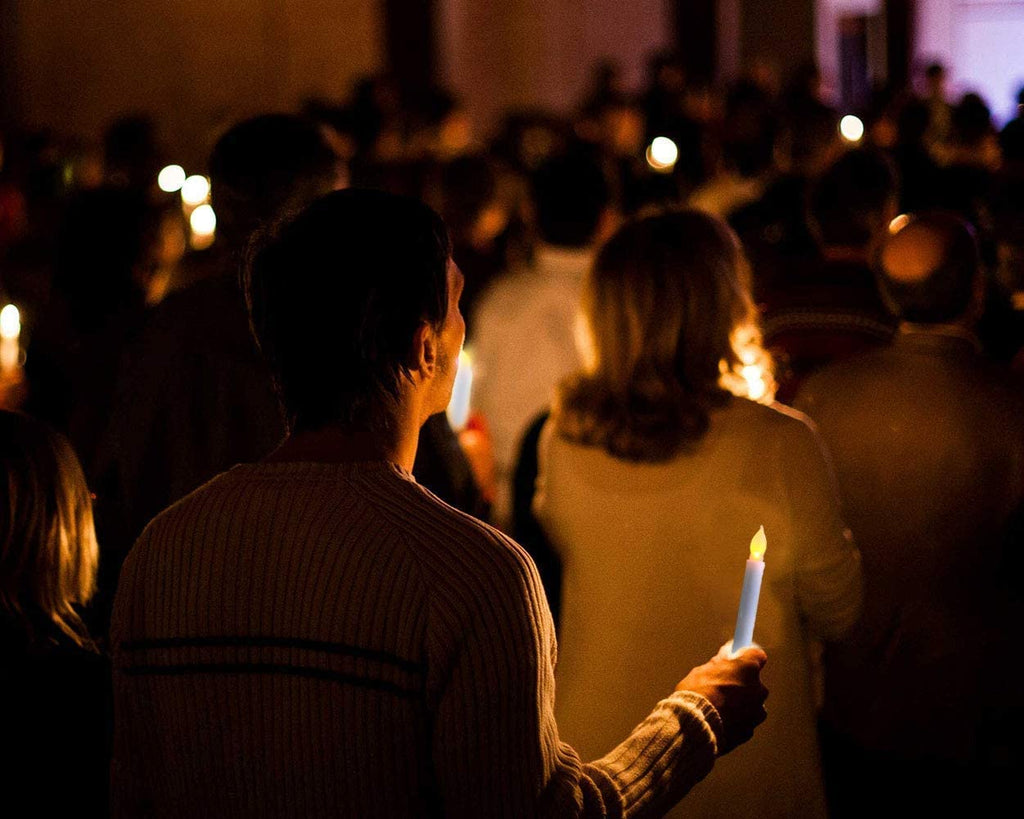 Easter is fast approaching and we can hardly wait!  We have the ultimate seasonal inspiration for styling your home & giving your space that Easter touch!
Easter LED Votive Candles
Opting for a soft theme will help to introduce subtle colour to your space without being too bright and bold. you can incorporate our Battery Operated Led Votive Candles into your Home. Our LED Votive Candle just like traditional burning candles in ivory color, the realistic flame flickers softly and gently, creating a soothing and relaxing ambiance. They work well not only during Easter, but also on birthdays, weddings, temples, church events, Halloween parties, home decor, Christmas.
It would be a good choice to put our warm white votive candles battery operated on the desktop as part of your Easter restaurant decoration, or light up and display the candle on the mantel to add a cosy glow.

LED Handheld Taper Candles
You can add some Easter candles to your home!
You can use our flameless taper candles to decorate your carefully prepared garland, or even use led fairy lights, they are super easy to wrap and shape to achieve the appearance you want, and will help add detail to your interior space.
Use the candlestick to make your candle look more delicate. Our Flameless Taper Candles with Remote and Timer, the bright warm white light and flickering flame look like the real white taper candle, create the romantic and charming atmosphere. No flame, no dripping wax, smokeless and unscented, let you enjoy yourself into the candlelight. And its 4 candlelight modes, let you can choose which atmosphere do you want by the remote control and multiple modes can be selected multiple times through the bottom switch on and off.

You can also use our taper candles as the handheld candles when you're involved in Easter activities.  Compared to traditional candles, Our handheld battery operated taper candles are more safer without smoke, flame and heat. When you use it for a vigil, it will be safer than traditional candles. What's more, in order to make our flameless candles looks like the real candles, we use durable LED bulbs in order to improve light more natural. All the flameless candles emit a warm and flashing yellow light in the room and the LED bulbs made to flicker in a way so that is similar to candles with flames.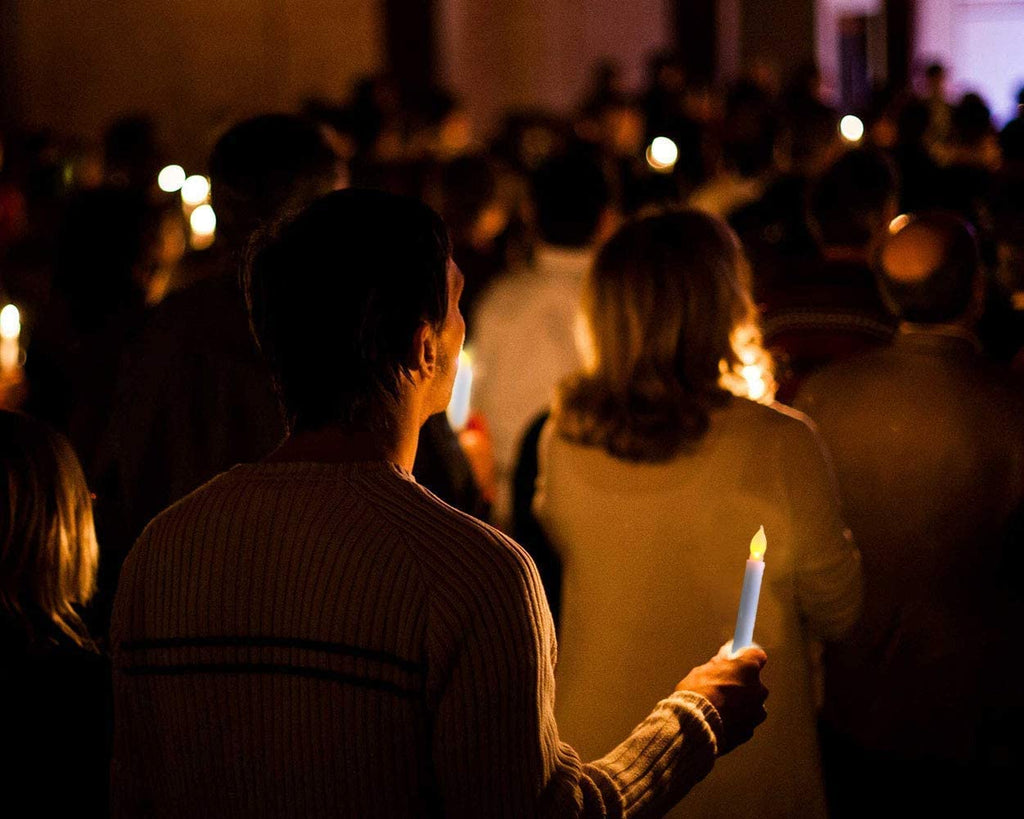 Our battery operated fairy lights with timer. Suitable for outdoor and indoor use. These indoor/outdoor lights string is made of soft silver-coated copper wire which can be easily bent, twisted and shaped in any room, making them perfect for bedrooms, display cabinets, walls, ceilings, windows, Christmas trees, and many other places. You even can weave them in flower beds, or put them on outdoor tables as part of your outdoor dining. They also have a remote control function, you can use it to adjust brightness, timer function, which means you can pop them in the perfect spot before setting to the timer for automatic glow at the same time each day. It's good to have a remote control to turn them off when you are already in bed.