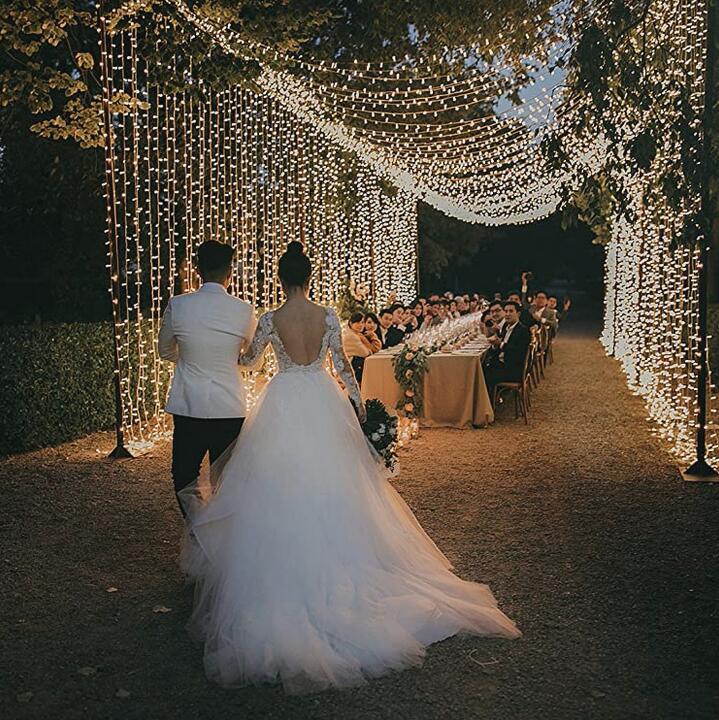 Here comes the sun! As the weather started to get warmer, the sky turned blue. It's time to go out and make the most of the season. Weddings that have already begun preparations in the cold winter can also be put on the agenda. Here we will show you how to use flameless candles, and how to illuminate the space and decorate your wedding according to your own preferences. Leave beautiful memories.
LED Candles add an unforgettable atmosphere to your wedding, easily creating a relaxed and happy atmosphere. We recommend using LED wedding candles because they are super safe and truly reproduce the flickering flame that has just been lit.
We recommend that the area for placing candles is on the aisle or beside the altar. The soft and warm lighting is both likable and very romantic. You can even place the candle in a heart shape and sprinkle some red roses around, surround them with flowers to achieve a fairytale central effect. The warm white light from the tea light  and passionate red rose boldly expresses your love. Add sweet and romantic atmosphere to your wedding.
TIPS: If you like the look of melted wax candles, you can also choose our timer tea lights with Dripping Wax Look. Use the timing function to let them be lit at the right time.
Wonderful Wedding Fairy Lights!
LED fairy lights can be used in any environment and are the most popular choice. From formal to casual, they create an atmosphere that everyone likes. From the ceremony right through to the evening reception, we recommend them whatever your venue!  You can hang them up high, which not only brings a romantic feeling to the wedding venues, but also adds extra brilliance to provide the perfect background for your guests' photos. Putting wedding candles on the table or installing lanterns on the ground can also get good results.
Fairy lights are an indispensable tool for
open-air weddings
, so you can also choose our
LED fairy lights with timer
. Remember to switch all lights to timers so that they will light up automatically at the correct time. Once night falls, provide timely lights for your guests.