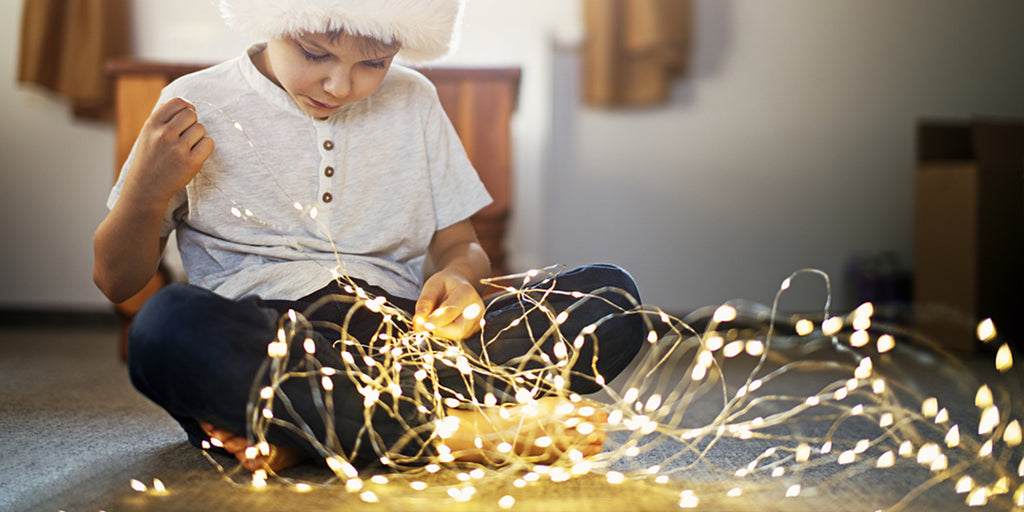 Give your little one that dream bedroom they've always wanted! Selecting a theme for your little one's room is a great way to add character to their space. Whether they are fascinated by cute styles, or just simply love colour, our selection of lights are sure to make their bedroom that extra bit special!
Let Children Have Their Own Little World
Since the school is closed and children spend a lot of time at home, it is important to distinguish which rooms are suitable for different activities. Let your children have their own liitle world, so they can have their own secret base to do what they want after finishing their busy school day.
Add some color to their bedroom. Use our led fairy lights will be your best choice. The warm white light will help to relax them and turn their room into a shelter where they can distinguish for a while. You can choose according to your little guy's preferences. You canwrap them on the bedframes. Or you can prepare some glass jars and put our fairy lights in the jars. Add some small decorations to the child's room. If they like bright colors instead of subtle lights, you can choose multicolor fairy lights instead!

Make a Memory Photo Wall With Your Children
Personalizing your little one's bedroom is so important to make them appreciate the time they spend in it.
Every time we go out with our children, we will take a lot of photos, hoping to leave memories of that moment. I think our
LED Fairy Lights Battery Operated With Timer
will be your best choice. Don't keep those photos in the album all the time, just show them. Make a family photo wall with your children. Let everyone enjoy the places you have been together and let the children participate. Ask them to put forward their ideas, what to put in the bedroom, and how to put it? Combine their favorite colors with things they are interested in, such as hobbies or their favorite cartoon characters. You can even use decorations that include their name or abbreviation as part of the design to give them a sense of belonging! ! They will love to have such a place, which will also make this thing more interesting.
 For the Little Explorer
Every child is always full of curiosity. If your children like to be outdoors and like to explore new and novel things, why not create a small space for them to explore? Bring the outdoor world into their room. You can set up a small tent for the children, create an outdoor feeling for the children, and let the children have their own fairy tale space.
The night light is also very suitable for creating a comfortable bedtime, allowing children to have a good night's sleep after a long day of exploring! The soft light exudes a comfortable light when sleeping, making the small room their favorite place for rest and entertainment!
PS: You can choose
led tea lights with timer
so that they can be turned off automatically when the children are asleep, without worrying about forgetting to turn off and wasting power.