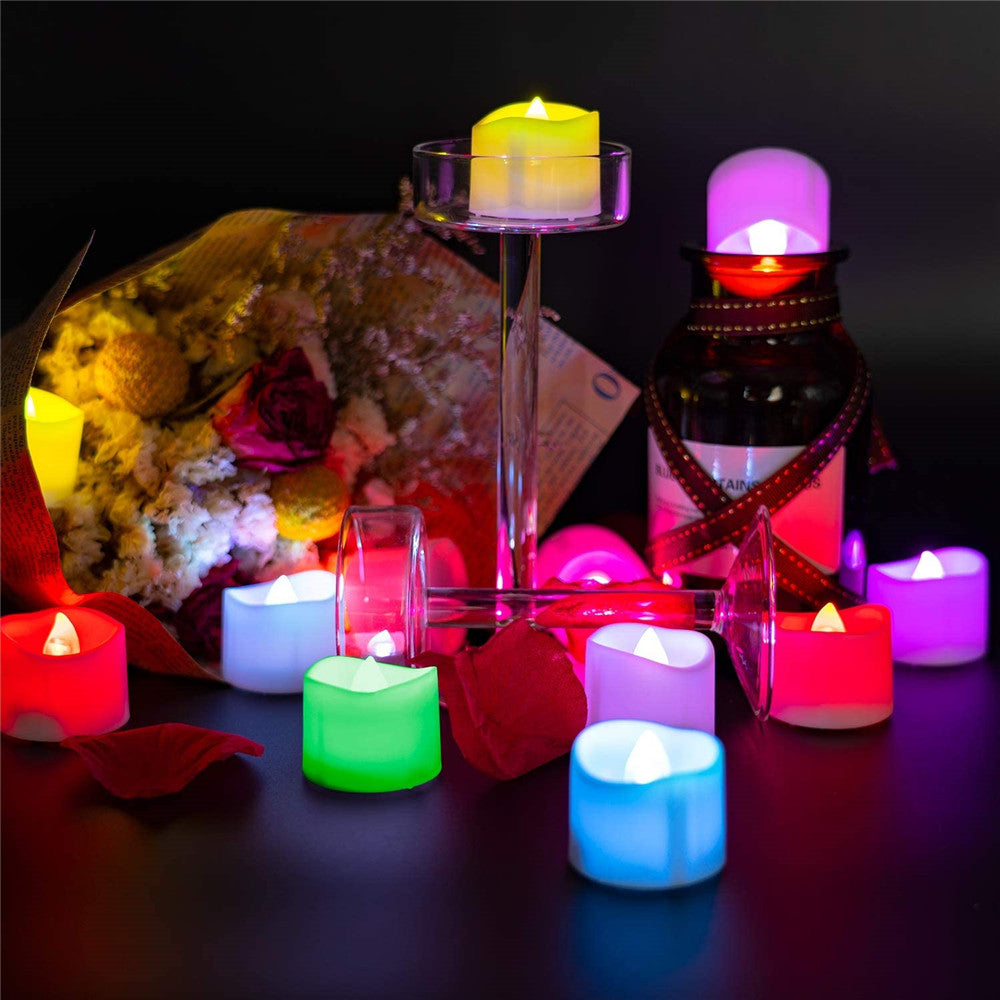 Mother's Day is coming soon, we are ready to serve you! No one deserves to be treated more than mums, are we right? Whether your mother or grandmother, I think they all need to have the ultimate gift and celebration party for Mother's Day. Make her day even more special! Then don't hesitate anymore! Let's take a look at the ultimate guide we prepared.
Colorful Party Decoration

🎉

Prepare a wonderful party for your mom and grandmother. Our 7 Color Changing Flameless Tea Light Candles will be your best choice. 7 color changing slowly rather than annoying flashing, add a wonderful and romantic atmosphere in the special events. And you don't need to worry about the problems that always have the safety concern while leaving them unattended. No smoke, No drop wax, you don't have to deal with the mess of the melted down wax. Even though after the party, these led candles will be the perfect decorations for your special events, candlelight dinners with your loved one, wedding receptions, holiday gatherings and use as wedding favors.

Of course, don't forget that prepare a bunch of flowers and a card for your mother, Write down the thanks you want to say to her. I think  these gifts will be sure to light up your mother's life and put a big smile on her face. She would like the colorful gift.

Make A Warm Photo Wall 🤳
Show your love to mom on Mother's Day.
Do you take a lot of photos every time you go out with your family? Or when your mother prepare a delicious food for you, you will take a photo. Print out the photos together to make a memory wall and record the happy hours.
There's no need to be a DIY expert or creative crafter, it's so simple to create your own fairy light wall in a matter of moments! Our LED fairy lights battery operated with remote will be your good choice. Follow our steps and share yours using!
What you need to prepare:
A pencil
Nails or Traceless nails
clear clips
A hammer
photos or postcards
ONE
Choose a wall in your home to start your decoration. You can use a pencil or something else that can be used for marking. Lightly mark where you want to fix the nail. The number of nails depends on the size of the area you want to arrange, we use a total of 4-6 nails for fixing.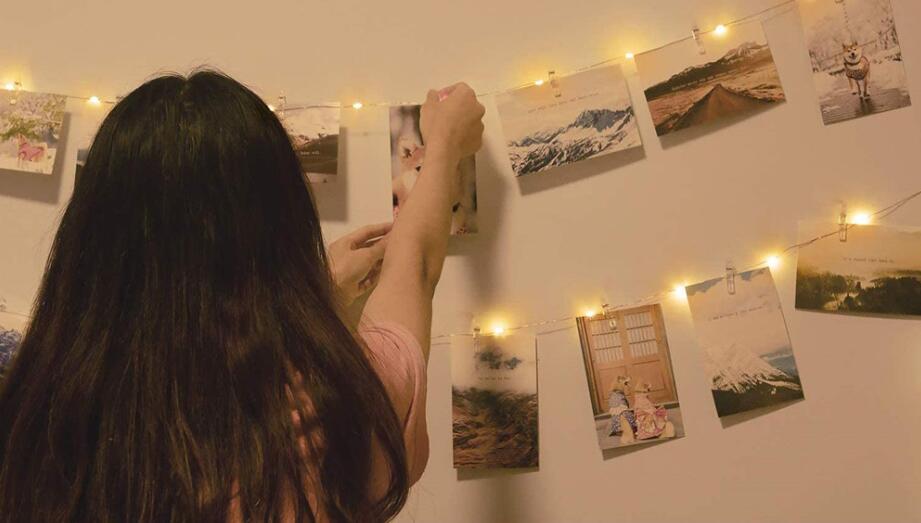 TWO
Confirm the area you want to decorate, you can use a hammer to gently drive the nail into the wall. (👉Tips: Pay attention to your fingers! ) If you are using Traceless nails, you also only need to use a hammer to gently knock the 3 small nails on the hook into the wall! The Traceless Nails have less damage to the wall.
THREE
Begin to drape your fairy lights from side to side,  weaving your light back and forth over each nail. You can take the parallel winding method or weave into the shape you want.
FOUR
Once you are satisfied with the arrangement of the lights, you can use clear clips to hang your photos or thank-you cards on the fairy light wall you set up according to your preference. This not only fills part of the blank in the home, but also adds more color to the home.  I think your mother will suprised with your arrangement.
A Mother's Day Gift Suggestion
Fresh flowers are the ideal gift at this time of year. And this is the popular choose for most peoples. A bunch of Carnation will be your best choice. It is best to put this heartfelt gift in the bedroom and living room for a soft touch! If you don't live with your mother, even if you are not far from home, you will definitely be able to brighten her day. Or you can prepare a delicious dinner to your mother by yourself. Maybe the taste is not very good, but because you prepared it youself, your mother will also like it very much. No matter what gift you give for Mother's Day, as long as you choose it, your mother will love it! Let's do it!!✌️