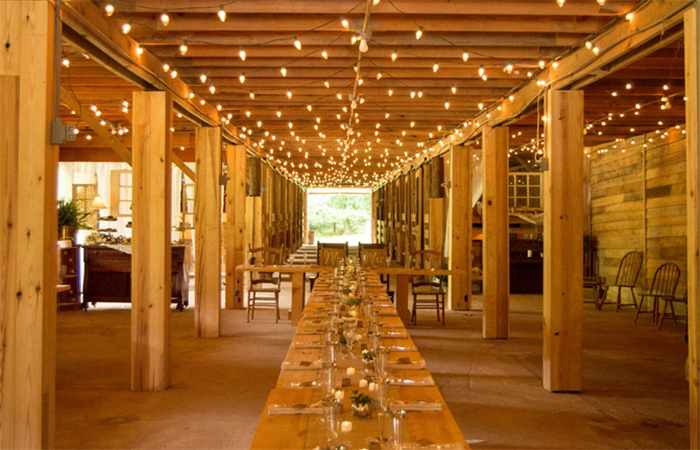 The perfect and warm wedding decoration will turn your wedding venue into an ideal location. We have collected some of our customers' favorite decorations and techniques, no matter what style of wedding you are, a simple warm wedding or a romantic and passionate wedding, it can help you use the wedding lights as you like on important days. Light up the dim area of your wedding. Are you ready to add these to your wedding?
🕯️Wedding Candles
LED Candles are a great choice to your wedding. Because they can create a warm and romantic atmosphere. Our customer loves wedding candles as their ivory appearance and flickering amber yellow glow make these battery operated LED candles look more realistic. They are enjoy all the benefits of traditional candles and none of the negatives. Safe to use. If you love the appearance of melted wax candles there are LED Candles for that too! Dripping Wax Look make the little cute LED tea lights more vivid. Bright warm white with a nice and soft flicker. No one will notice the difference!
You can place them beside the aisle or as the wedding table decorations. The soft and warm lighting is both lovely and very romantic. And you can use them to welcome you guest. You even can put them on the floor and outline the road to your wedding. The effect is beyond magical! You can also surround the tea light with flowers, it will looks more layered. Or put them in a tea cup, customers have dinner together under the warm white candlelight, and witness your wedding together. It's also very romantic. 
🔆Wedding Fairy Lights
The fairy light that can be bent will also be a good choice for your wedding. This wedding string lights can be DIY into various shapes. You can stack them back and forth on the ceiling. The more layers you add, the more impressive the overall effect. You will find that they shine like stars at night.
You can also wrap fairy lights around the pillars so that it doesn't look bare and incorporate them into your decoration. Outdoor weddings and parking lots can also have the same function. Some colored lights lead to the venue, bringing you a retro atmosphere.
🏮Wedding candle and lantern modeling
You can place some wedding lanterns around your venue to express a warm welcome. And put some LED candles in the lantern, and you can also put flowers around. It can be placed at the reception or at the guest table. This complements the indoor lighting and enriches your wedding decoration. Create a warm and romantic atmosphere for your wedding. Placing them in the aisle is both beautiful and practical, because you can use rows of seats as a guide. You can also make it easily.
You will also like👇 
Homemory wedding floating candles for centerpieces
Homemory battery operated taper candles